Are you rail safe?
The safety of our customers, community and staff is our number one priority. To ensure everyone enjoys their experience on Light Rail, we have developed this Safety Toolkit. With your help, we aim to work together to engage the community in safe rail practices.
Resources include ready-to-go content for your staff, students or customer newsletter, social media tiles, videos, and brochures. We are also available to help you develop your own content on light rail safety.
Please contact our Customer Experience Team at 6147 6864 or email info@cmet.com.au. Together we can work together and keep everyone rail safe!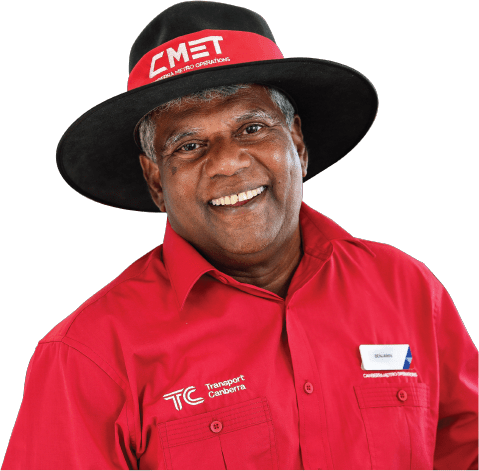 Rail Safety Week (RSW) is a national annual community awareness week held in Australia and New Zealand designed to engage the community in safe rail practices. This year RSW runs from 8-14 August.
For more information, please click here.
We have developed a series of content that you can easily insert into your staff, students, customer, or member newsletter. Infographics and accompanying text can be easily inserted to both digital and printed newsletter.
A choice of two social media tiles can be used on all social media platforms to promote safety when crossing tracks and at stops.
Looking for something fun to add to your campaign? Download the light rail vehicle "ting" sound to alert your users.
A range of fact sheets and fun activity sheets can be downloaded relating to light rail safety.
A comprehensive user guide for light rail and safety brochures are available for download from our website. Limited printed copies can also be obtained upon request.
Student Cards – High School Students
Newsletter/social post suggestion:
When travelling on #TC bus and light rail services on a student concession always remember to carry your Student ID card. Have it ready to present your card to Canberra Metro Operations and Transport Canberra staff upon request. Find out more about concessions online here: https://www.transport.act.gov.au/tickets-and-myway/fares/concessions