Our Light Rail is here.
Are you Rail Ready?
Canberra Metro Operations (CMET) are the proud operators of Canberra's first Light Rail line linking Gungahlin to the City.
The safety of our customers, community and staff is our number one priority. To ensure everyone enjoys their experience on Light Rail, we have developed this Safety Toolkit which shows what you can do to stay safe and make your journey a great experience.
You can download and view our Digital Toolkit booklet that provides an overview of all the safety resources and information tools that are available on our website for download.
Resources include ready-to-go content for your staff or customer newsletter, social media tiles, videos and brochures. We are also available to help you develop your own content on light rail safety.
Please contact our Customer Service Team at 6147 6864 or email info@cmet.com.au and we look forward to welcoming you on board.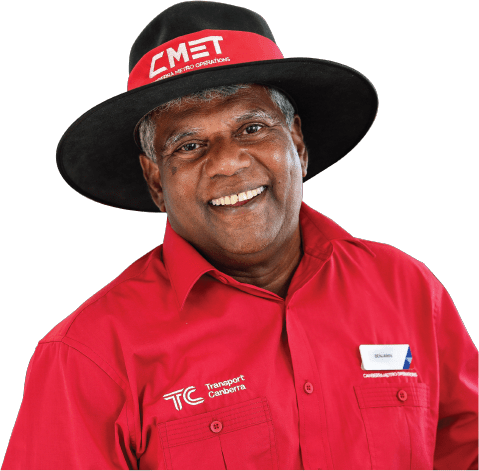 We have developed a series of four content pieces on safety that you can easily insert into your staff, customer or member newsletter. If you have a weekly newsletter you may like to roll out the safety pieces one at a time as a four-week campaign as shown below. Infographics and accompanying text can be easily inserted to both digital and printed newsletters.
Week 1
Light rail is here. Are you Rail Ready?
Light rail vehicles (LRVs) are now operating between Gungahlin and the city. It is important to ensure you know how to stay safe when walking, cycling or driving near the light rail corridor. Road rules stay the same. If everyone follows the rules, we all stay safe. Always obey traffic lights and road signs around LRVs.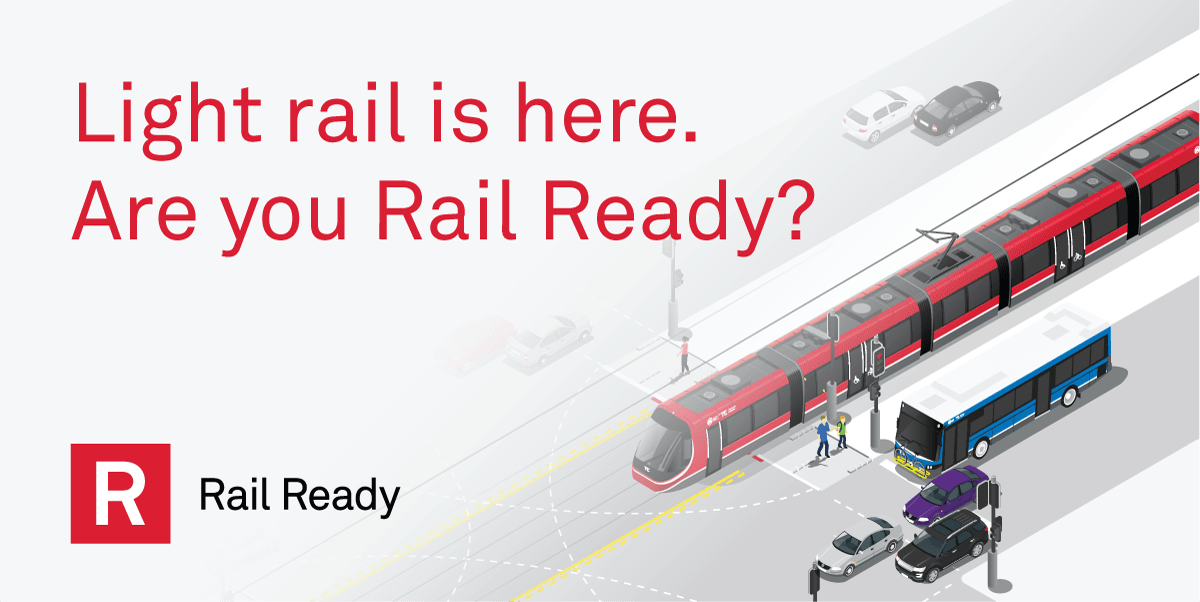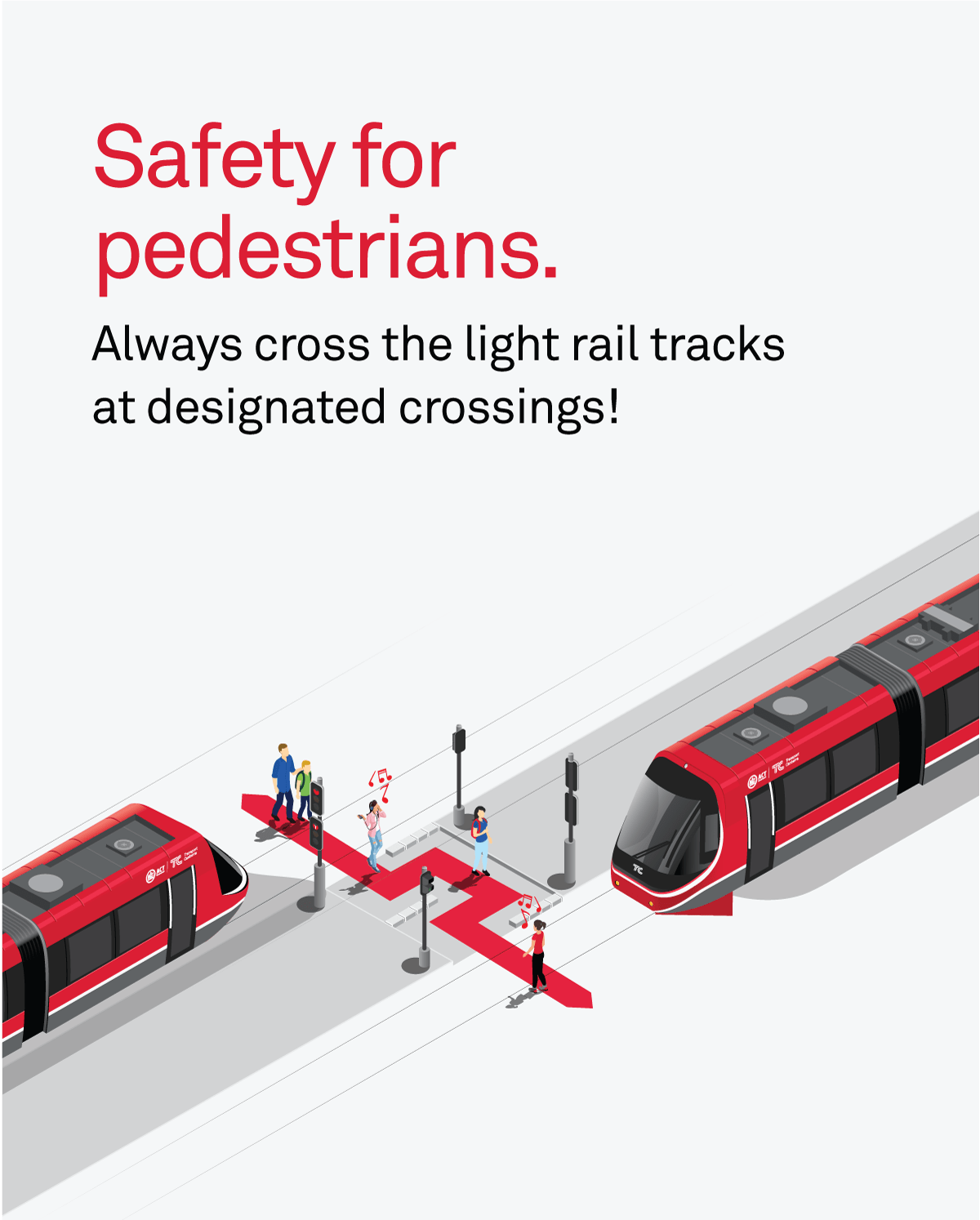 Week 2
Safety for pedestrians
Only cross the tracks at designated crossings.
Always look both ways before crossing the tracks.
Pay attention and stay alert around LRVs.
Headphones, reading, texting or taking photos or selfies can put you at risk.
Take care with pram wheels or wheelchairs when crossing the tracks.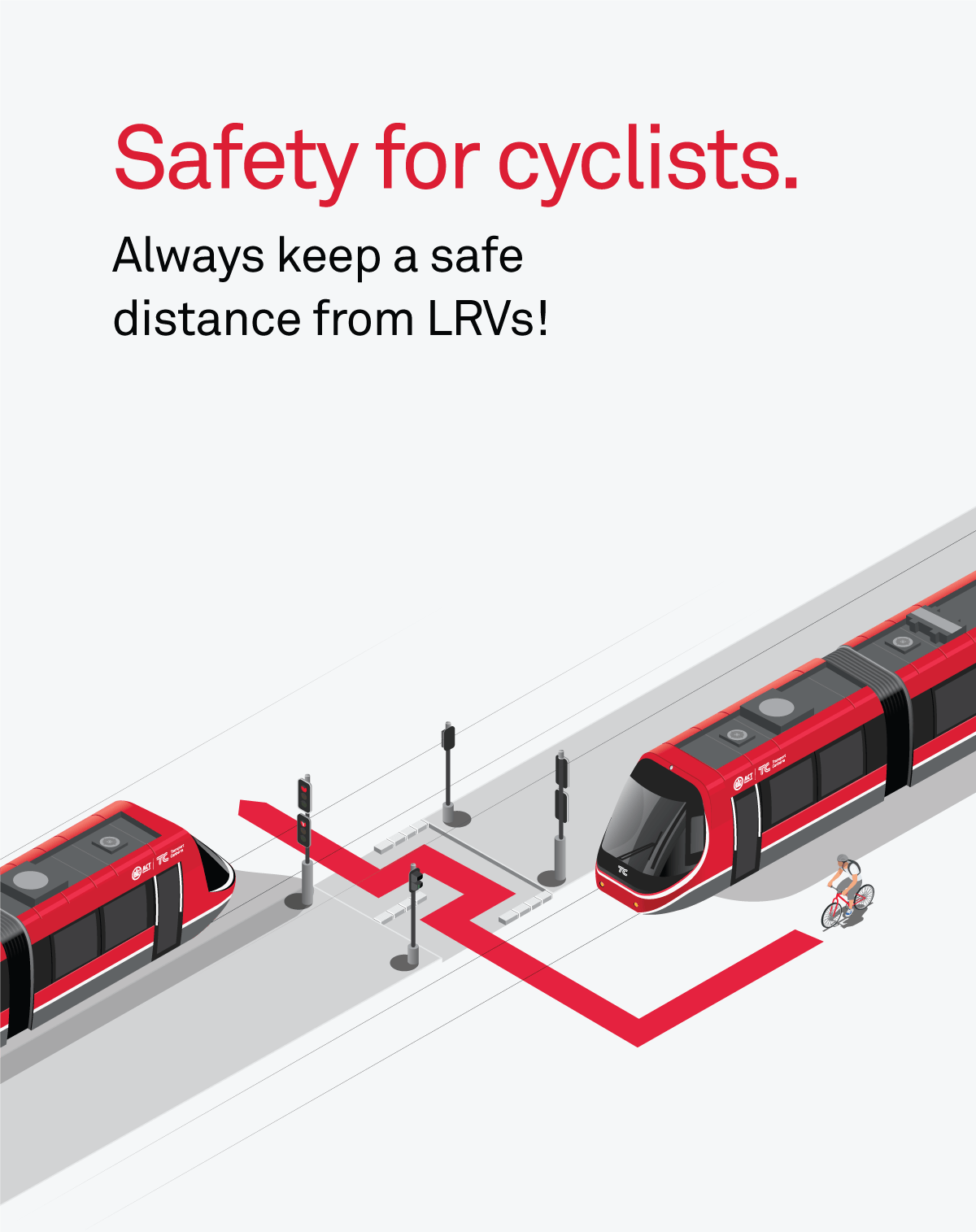 Week 3
Safety for cyclists
Always keep a safe distance from LRVs.
Ride directly over the tracks at a right angle to avoid your wheels getting stuck.
Do not ride along the rail track.
Always cross the tracks at designated crossings and intersections.
Do not cross in front of a moving LRV and where possible, avoid braking on the tracks.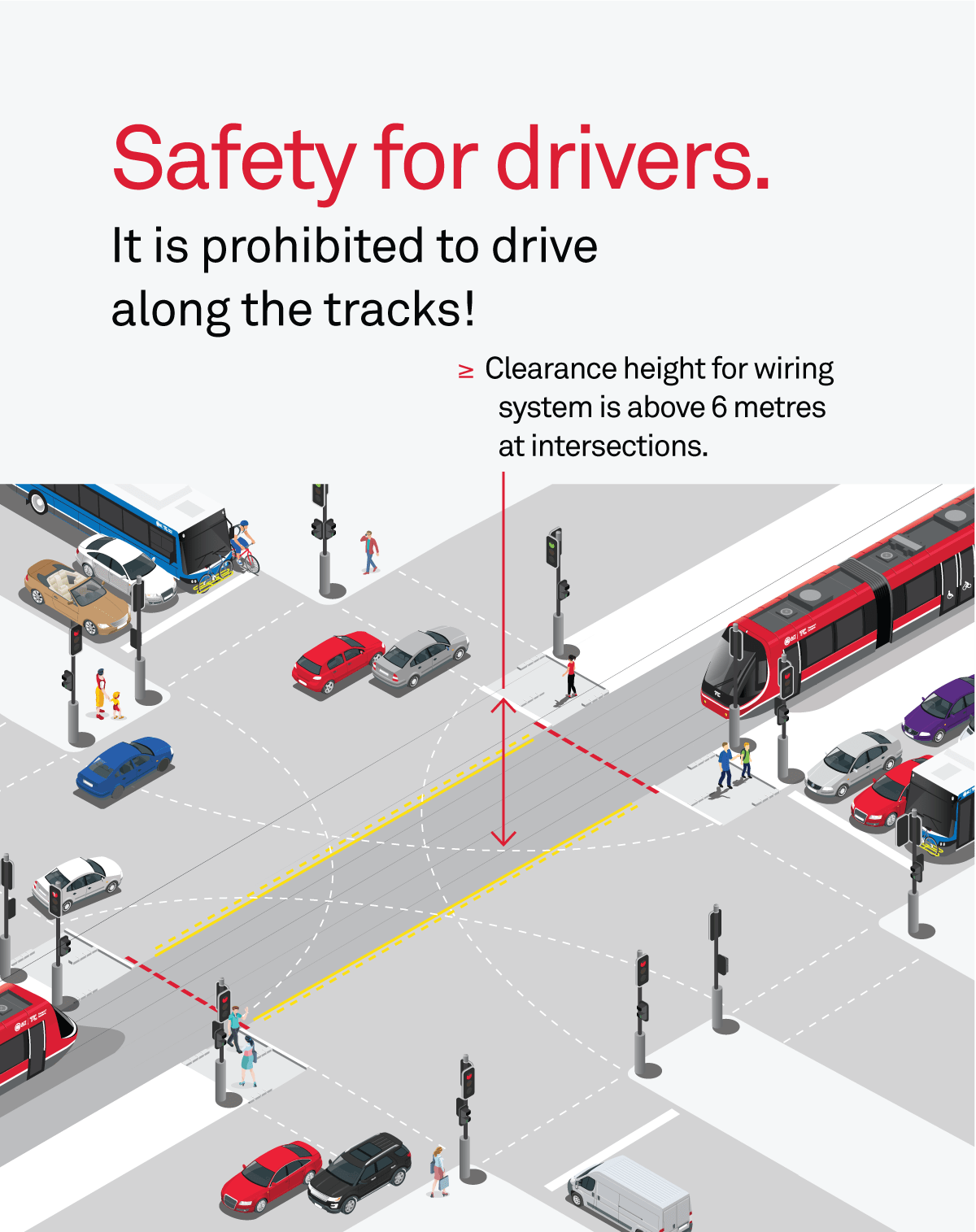 Week 4
Safety for drivers
It is prohibited to drive along the tracks at any time.
Do not queue across the tracks at any time.
Do not drive across the tracks unless the path ahead is clear.
Truck drivers should ensure their vehicle load does not come close to the overhead wire when crossing at intersections.
A choice of two social media tiles can be used on all social media platforms to promote safety when crossing tracks and at stops.
A series of videos are available for your website including several videos featuring players from the ACT Plus500 Brumbies. These videos explain many aspects of using light rail. Copy and paste the embed code to use the videos on your website. You may have to change the "width" and "height" options in the code to suit.
Features of our Light Rail Vehicles
Seating and Passenger Information Displays
Getting on and off the light rail vehicles
Ettiquette on-board the light rail vehicles
Emergencies and security
Looking for something fun to add to your campaign? Download the light rail vehicle "ting" sound to alert your users.
Animated GIF files are available for use in digital newsletters, intranet or on websites.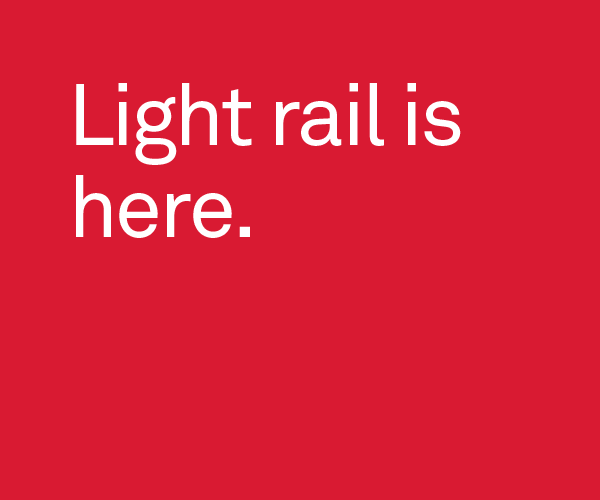 A range of fact sheets and fun activity sheets can be downloaded relating to light rail safety.
A comprehensive user guide for light rail and safety brochures are available for download from our website. Limited printed copies can also be obtained upon request.
Student Cards – High School Students
Newsletter/social post suggestion:
When travelling on #TC bus and light rail services on a student concession always remember to carry your Student ID card. Have it ready to present your card to Canberra Metro Operations and Transport Canberra staff upon request. Find out more about concessions online here: https://www.transport.act.gov.au/tickets-and-myway/fares/concessions