Journey planner >
Plan your Light Rail, bus or active travel trip using the Transport Canberra Journey Planner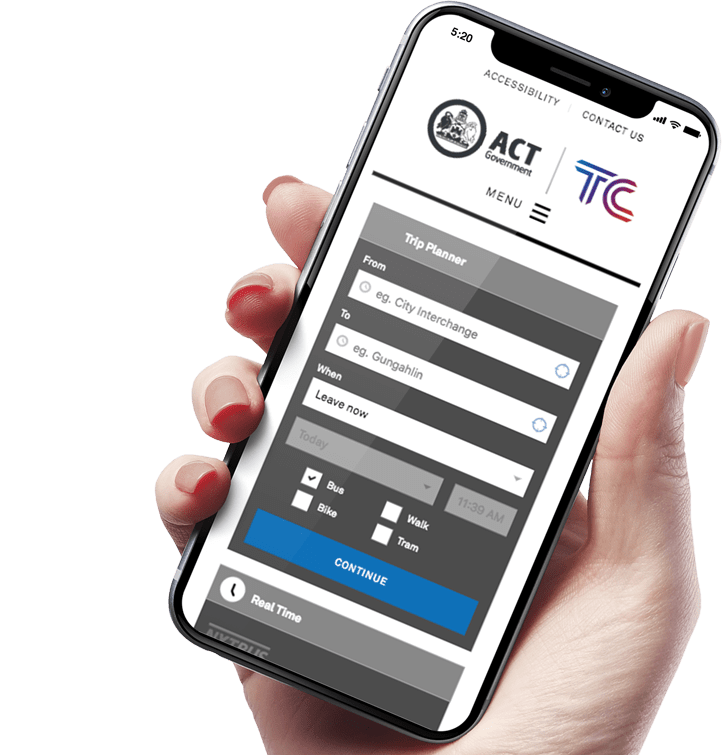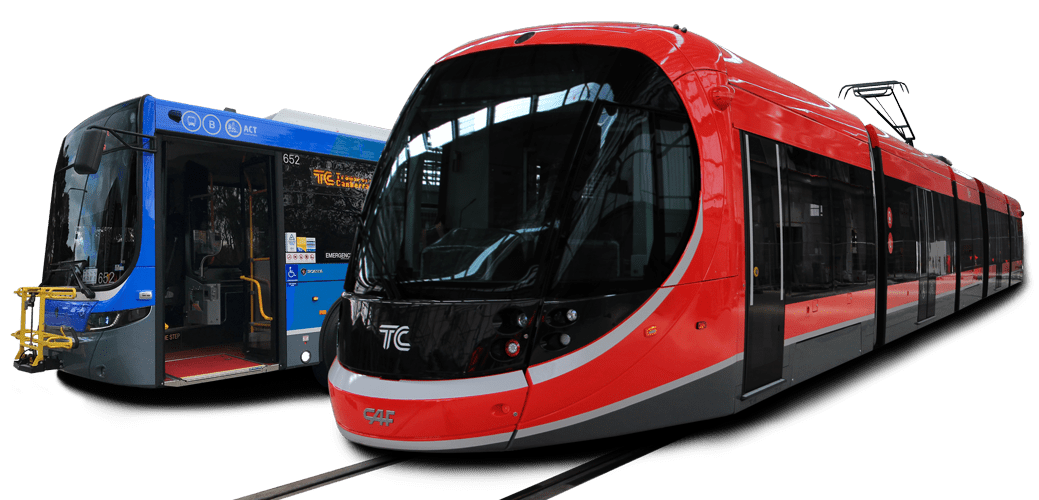 Fares and tickets >
Tap on.
Tap off.
Light Rail Safety >
Find out about safety information when you travel on or move around the Light Rail
FREQUENTLY ASKED QUESTIONS >
Got a question about Light Rail?Start here -
LRV is an acronym for Light Rail Vehicle. An LRV runs on rail tracks within a dedicated corridor, powered by overhead wires through a pantograph.
No, only at each stop from the ticket vending machine.
No, passengers will be required to Tap on and Tap off using the Platform Validators located on the Stops.
If your child is 5 or under and not attending school, they travel free. Otherwise a student ticket must be purchased.
Yes, all fares, discounts and concessions that apply on Transport Canberra buses will apply to travel on the Light Rail.
MyWay cards can be used for travel on the Light Rail. Passengers will be able to tap on and tap off at the Light Rail stops.
You can purchase paper tickets from the Ticket Vending Machine on the stops. You can purchase a single ride – adult and/or concession ticket or a daily - adult and/or concession ticket.
You can find out if you're eligible for a concession ticket by visiting the
MyWay Concessions information page.
Still have questions? Visit the FAQ page or contact us.