The Australasian Rail Association's (ARA) Light Rail 2020 Conference was held in Canberra from 4-5 March 2020. Following on from the highly anticipated and successful launch of stage one of the Light Rail network in Canberra, the conference was held here in the Nation's Capital.
"The conference brings together operators, manufacturers, contractors and industry and government stakeholders of every level across the light rail sector to hear cutting-edge case studies, project updates and learn from successful projects in Australasia and the world" (Source).
CMET General Manager Tilo Franz, along with Service Delivery Manager Peter O'Brien and Engineering Manager Andrew Pearce, addressed the ARA conference on 'How is Canberra embracing Light Rail?' During the first 12 month's of service Canberra's light rail has seen patronage above that forecast for 2021, overall customer satisfaction of 9.2/10   and has implemented community engagement initiatives such as Voice of Light Rail and a Safety Poster Competition.
The conference concluded with a tour of the CMET depot facilities (photos courtesy of RailGallery)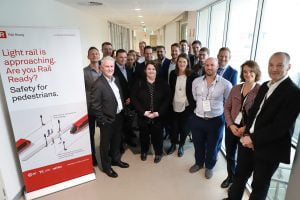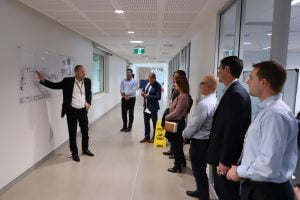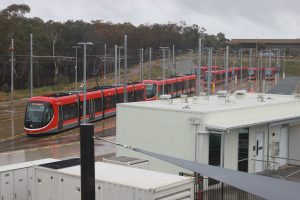 Read more from CMET General Manager about delivering a world class light rail project here in Canberra.