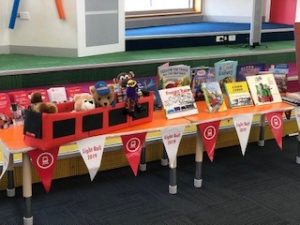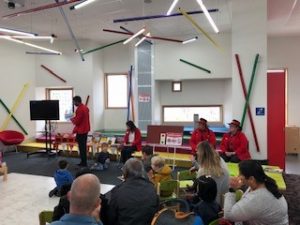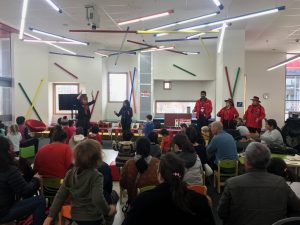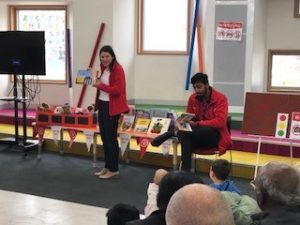 CMET Customer Service Officers (CSOs) recently visited Gungahlin Library for story time. Story time is a fun and interaction session designed for children aged 3-5 and is a free at all ACT libraries. Learn more here.
Our lovely CSOs read some stories about trams and trains, sang songs with the children and showed a video about safety on the Light Rail. The children loved getting up and dancing, and especially loved the teddy bear Light Rail made by library staff!
CMET and ACT libraries are collaborating to bring Light Rail safety & information to the local community. To stay up to date with CMET community pop-ups like our Facebook page & sign up for our ENEWS.