Last week Gungahlin's first youth centre officially opened its doors, providing a safe and inclusive space for young people in the centre of Gungahlin.
Northside Community Services partnered with Barnardo's and Multicultural Hub Canberra to deliver 'Gunner's Place', the official name of the new centre, to the Gungahlin region after they recognised the need for a dedicated Youth Space in the area.
Located a short distance from the Gungahlin light rail stop in the Gungahlin Marketplace, the space caters to a diverse range of interests, creating several different areas to relax, study, and interact with others, with multiuse games table and gaming consoles.
CMET is proud to support Gunner's Place, donating an espresso machine to be used at the Youth Centre.
CMET's Community Engagement Coordinator says that the team at CMET wanted to provide something to the centre that provided more than a hot drink.
"At first we discussed providing catering periodically for the space but landed on something more permanent and more impactful."
"A coffee machine not only creates an activity for young people to socialise around but provides an opportunity to learn skills that may be able to be used for young people to find employment."
Katie Peek from Northside Community Service as been instrumental in taking Gunner's Place from an idea to a reality and says that community support has been pivotal in the process, "We are in awe of how the community has come together to make Gunners Place possible. We are especially appreciative of CMET's generosity in donating a Coffee Machine for guests to enjoy."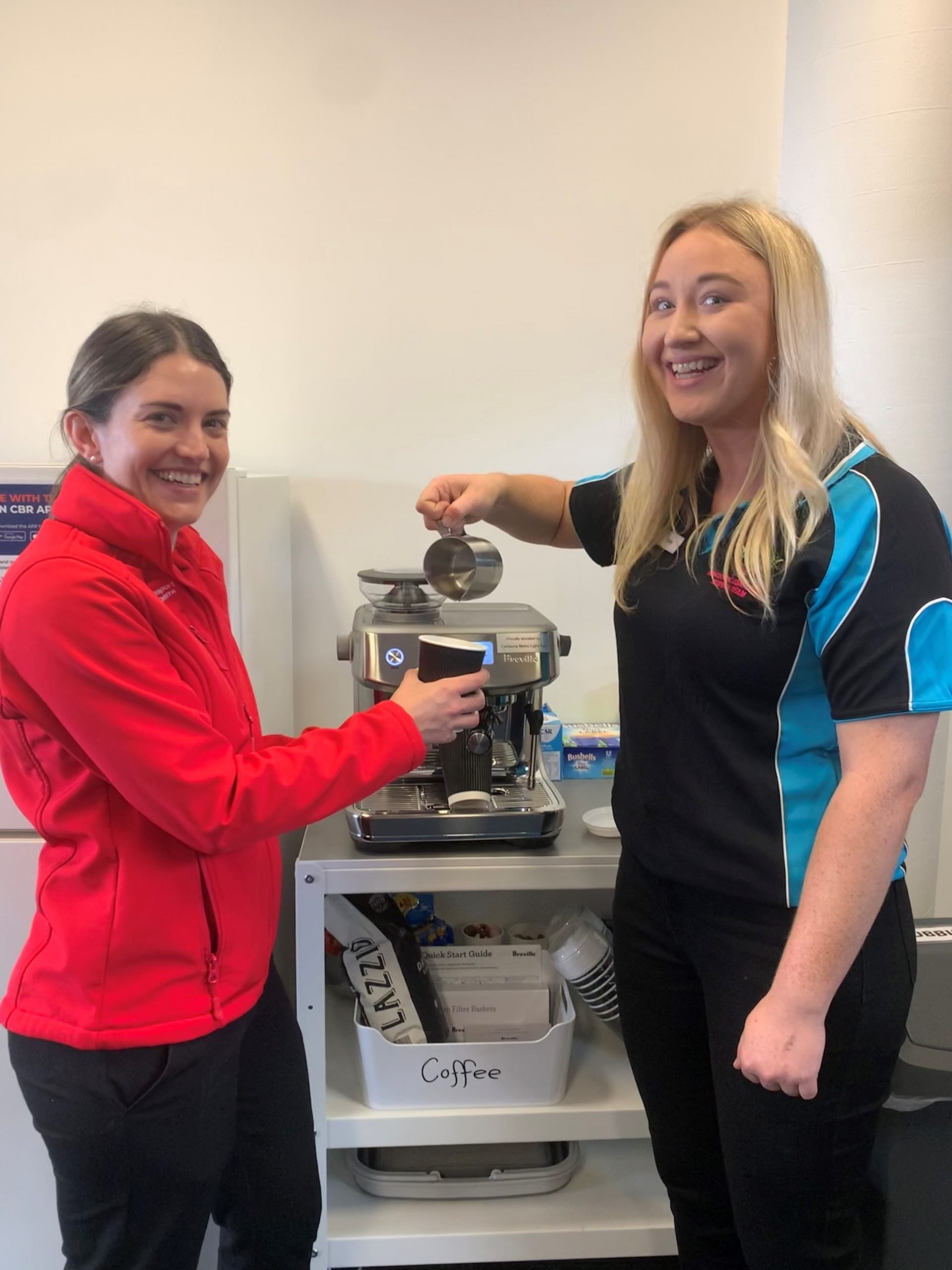 Visit Gunner's Place at Suite 2, Level 1, 20 Hibberson St, Gungahlin.
Open Wednesdays from 2pm to 5pm