In recognition of International Women's Day on Monday 8 March, and the theme of Choose to Challenge, CMET celebrates the significant contribution the women in our organisation make to running Canberra's light rail. Transport is traditionally a male-dominated industry, and this year we Choose to Challenge, with women represented in all areas of the business, from drivers to business leaders, customer service officers to technicians; meet some of the fabulous women of CMET.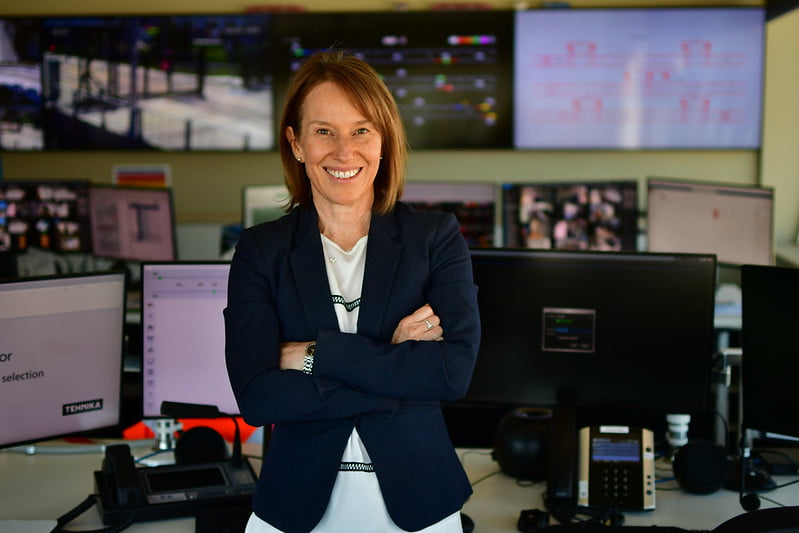 Sally, Customer Experience Manager
Sally worked in Canberra Metro Construction during the construction of light rail stage one, before taking up a leadership position with CMET in 2018. With a background in aviation and customer engagement, Sally brings a wealth of experience and knowledge to a role that demands compassion and ingenuity, ensuring CMET passenger's experience public transport at its best.
"I believe this industry holds great potential for women.  Opportunities exist simply because we are under-represented."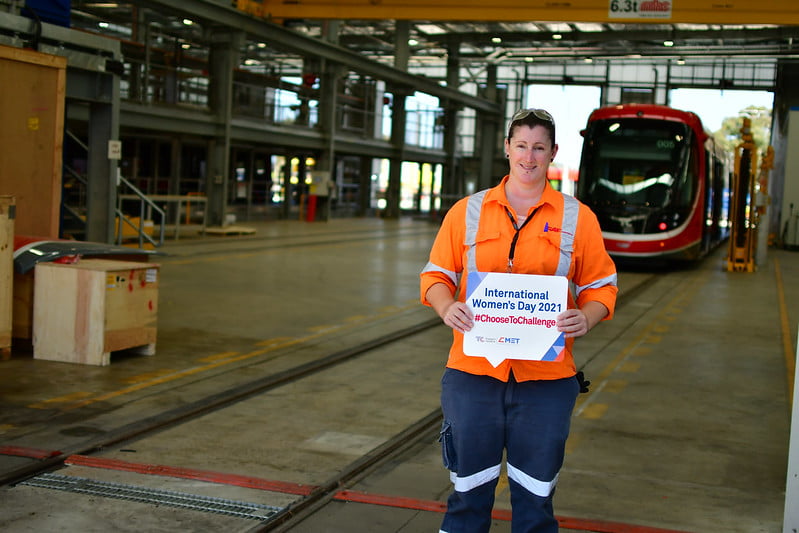 Jess, Technical Store Administrator
Jess joined CAF, who maintain the LRVs at the CMET depot, during 2020 as a technical store administrator, working alongside the LRV technicians in the CMET maintenance hall. With a rich background in transport logistics, inventory management, and even law, Jess keeps our maintenance crew stocked up, and our light rail services on the tracks.
"Overwhelmingly the male-dominated workplaces I've been in over the last few years have been welcoming places where I've been judged on my merits and my performance rather than my gender. Ultimately, my advice to women contemplating work in a male dominated industry would be to go for it – you can find some great working relationships, and the more women that get in and let their work do the talking, the less sexist nonsense there will be!"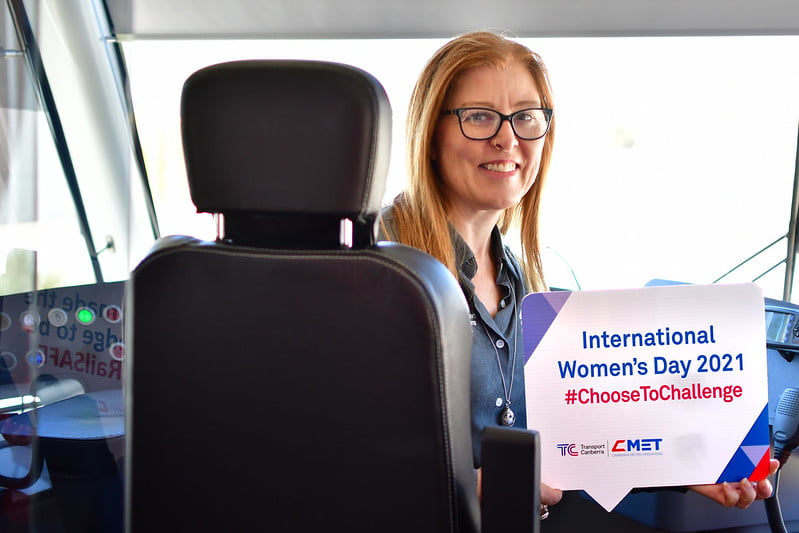 Danielle, Customer Information Officer & LRV Driver
Danielle joined CMET in 2018 in the initial cohort of light rail drivers, during testing and commissioning of the network. When the opportunity presented itself during 2020 to step into the CMET Operations Control Centre (OCC) as a Customer Information Officer, Danielle was a standout candidate. Her passion for the customers and her disarming demeanour comes across clearly; whether over the PA on board her LRV or serving customers from her position in the OCC.
"The best thing about working in transport is the variety of each day and the people you get to meet.
Don't be afraid to put yourself forward for a job or career you want. It takes a variety of minds for a company to run efficiently. You may be the one they need."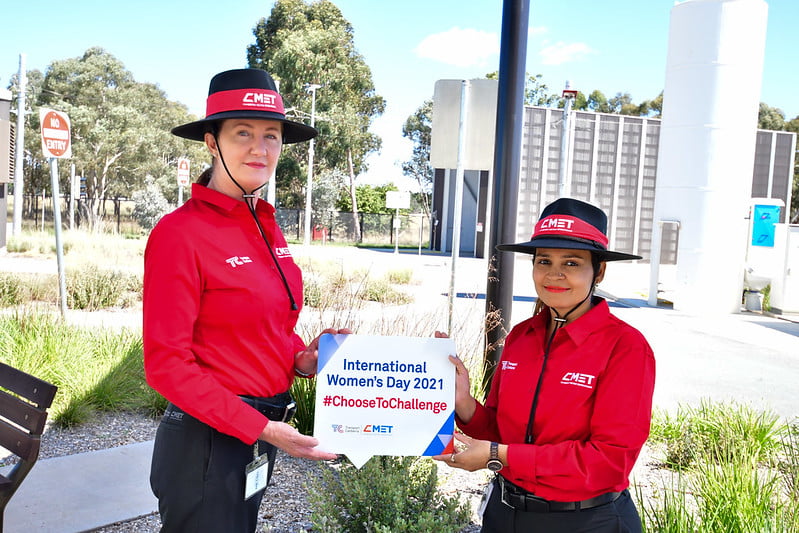 Michelle & Monika, Customer Service Officers
Michelle and Monika are two of CMET's newest Customer Service Officers (CSOs), joining our team recently. Michelle has over 12 years' experience in the aviation industry and Monika has joined our team after working with Transport Canberra, helping passengers from the bus network. Both are wonderful ambassadors for CMET, assisting our customers every day.
"I love being able to help all kinds of people when I come to work. From school kids and commuters to the elderly and more vulnerable users of public transport." – Monika
 "Customer service skills are so transferrable; previous experience in hospitality, retail and a range of other sectors line up perfectly to what we do each day, so why not give transport a go?" – Michelle
If you are interested in working for CMET, visit our careers page.