Gungahlin College students were involved and able to experience our Rail Safety Week emergency exercise event last month first hand, helping to raise awareness about rail safety.  The exercise, which CMET conducted with Transport Canberra, Emergency Services ACT and ACT Policing, simulated a response to a collision between a pedestrian and a light rail vehicle (LRV).
Students acted as passengers on board the LRV during the incident, who were injured when the emergency brake was applied. Great acting from the students highlighted the importance to hold on while LRVs are moving, even at low speed.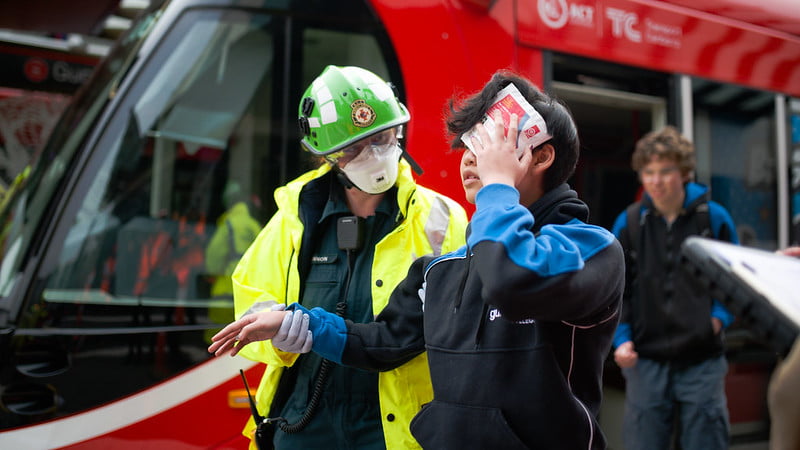 Other students from Gungahlin College were involved in the incident in another way; photographing the event and acting as 'shadows' to the event communications and media coordinators. The students had the opportunity to interview reporters who are normally the ones asking the questions, learning about how events like these are reported to the public, and gaining valuable insight into the journalism field.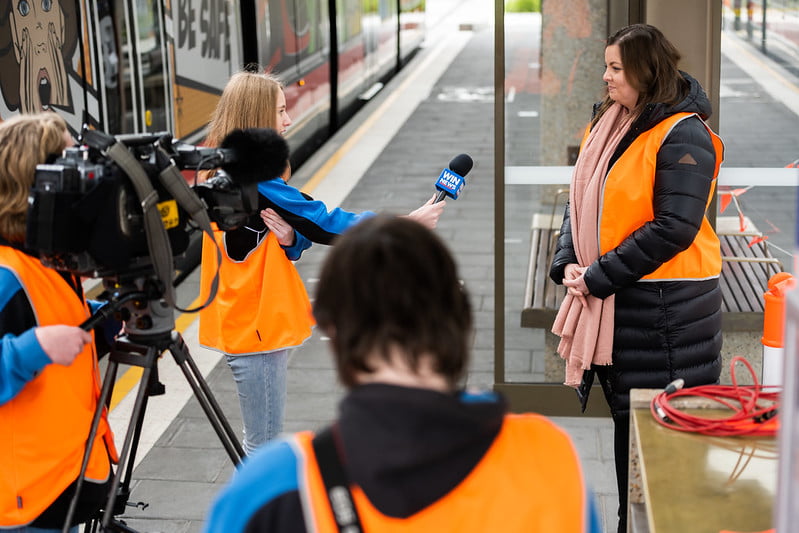 CMET continues to work closely with Gungahlin College to engage students with the message of rail safety, after 2019's successful Light Rail Safety Poster competition saw student Tahlia Jones' artwork transformed into LRV wraps you can still see travelling up and down the light rail network today.
To find out about staying safe on and around the light rail, visit CMET.com.au/safety.